12 seater (12 passenger) VAN car rental Dallas Fort Worth - Airport (Texas) [DFW], USA
Book in advance to save up to 40% on 12 seater (12 passenger) VAN car rental in Dallas Fort Worth - Airport (Texas) [DFW]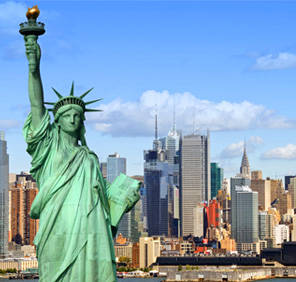 12 seater (12 passenger) VAN rental cars in Dallas Fort Worth - Airport (Texas) [DFW]
Ford Transit
from $104 per day
View
Chevrolet Express
from $116 per day
View
Ford Econoline
from $130 per day
View
Chevrolet Silverado Ext Cab
from $40 per day
View
Dodge Grand Caravan
from $57 per day
View
Toyota Sienna
from $65 per day
View
Nissan Frontier Pickup
from $72 per day
View
Kia Sedona
from $91 per day
View
Dodge Caravan
from $119 per day
View
Chrysler Town and Country
from $162 per day
View
12 seater (12 passenger) VAN car rental near Dallas Fort Worth - Airport (Texas) [DFW], USA
12 seater (12 passenger) VAN car rental in airports near Dallas Fort Worth - Airport (Texas) [DFW]
Ford Transit
from $56 per day
View
Ford Econoline
from $57 per day
View
Toyota Rav4
from $32 per day
View
Ford Escape
from $33 per day
View
Jeep Patriot
from $33 per day
View
Jeep Compass
from $33 per day
View
Chrysler Town and Country
from $38 per day
View
Dodge Grand Caravan
from $38 per day
View
Dodge Caravan
from $40 per day
View
Kia Sedona
from $44 per day
View
12 seater (12 passenger) VAN rental cars in downtown around Dallas Fort Worth - Airport (Texas) [DFW]
We don't have 12 seater (12 passenger) VAN now! Please check all available van cars!
View
Kia Rio
from $27 per day
View
Toyota Rav4
from $39 per day
View
Chrysler 300
from $41 per day
View
Chevrolet Silverado Ext Cab
from $42 per day
View
Hyundai Santa Fe
from $43 per day
View
Chevrolet Tahoe
from $68 per day
View
Dodge Challenger
from $70 per day
View
Cadillac CTS
from $76 per day
View
Dodge Grand Caravan
from $102 per day
View
Chevrolet Suburban
from $129 per day
View
There is a great way to travel with family, friends and groups of people using our option of 12 seater car rental vehicles. It's no advantage in renting several standard or full-size car rental vehicles if you can travel together in comfort! Plus it's a huge money saving. We can offer you the best minivan car rental models in 176 countries with more than 30,000 car rental locations worldwide - that's Rentalcars24h.com service available for you 24/7! It can be 7, 8, 9, 10 or 12 seater car rental minivan booked in the place you need. Check our fleet!
You can get Toyota Hiace 12 seat minivan, Toyota Commuter, Ford Ecoline and similar models with enough space for 12 passengers to spread out during the trip. The 12 seater car rental vehicles usually have 5 doors, air-conditioning, CD/radio audio system, dual air bags and more additional options. Also there is a place for 6 large suitcases or 4 smaller suitcases as a luggage.
Whenever you need a 12 seater car rental vehicle you can have a choice between an automatic car rental vehicle and a manual car rental one. Automatic transmission makes your driving easy and controllable and manual one is for pros in driving who are used to this mechanism.
Map of 12 seater (12 passenger) VAN car rental around Dallas Fort Worth - Airport (Texas) [DFW], USA
Search nearest car rental locations by address
Made a booking at home. No hassle, no problems.
Excellent service every time!
Valuable service. Made my vacation!
Always the most affordable prices!
Luxurious car. My boss was satisfied
Why use RentalCars24H.com?
No Hidden Charges
Lowest price guarantee
You are guaranteed a car from a leading supplier
Amend or cancel your booking online quickly and easily
Break Down Assist